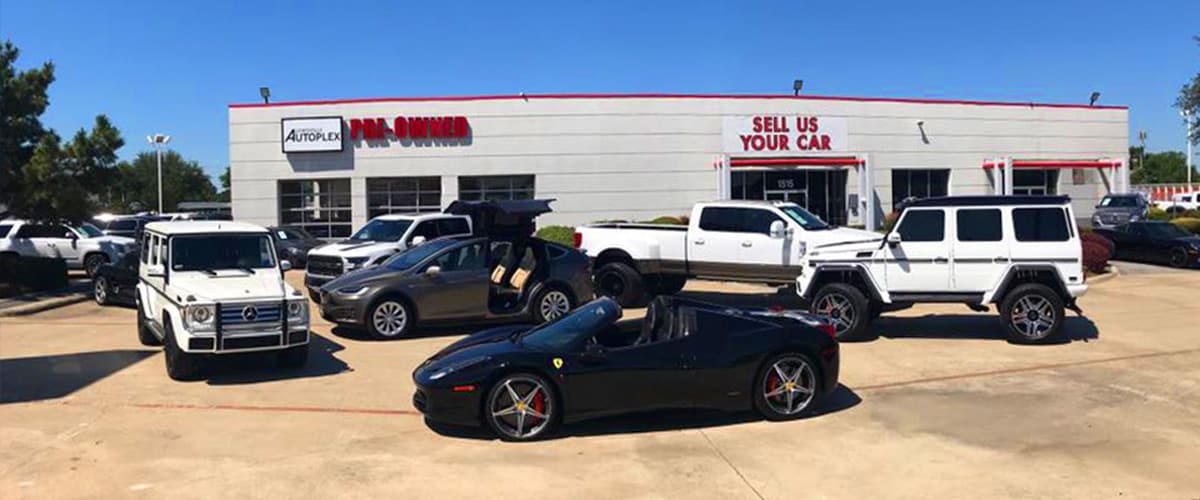 Lewisville Autoplex

Shop Used Cars For Sale By Make, Model & Type

in Dallas, TX
On the lookout for your next ride here in northeast Texas, you've probably noticed that there are as many used cars and trucks to choose from in the Dallas area as there are used car dealerships. We at Lewisville Autoplex Preowned, however, aren't like the rest.
Sure, take the short ride up to visit here on Stemmons Freeway in Lewisville, and you'll find a competitive selection of pre-owned economy vehicles. They'll bear the names of many of today's premier automakers, too -- from Ford to Mitsubishi and just about every one in between. But what distinguishes us from your average Dallas used car dealer? Offerings that you specifically won't find anywhere else.