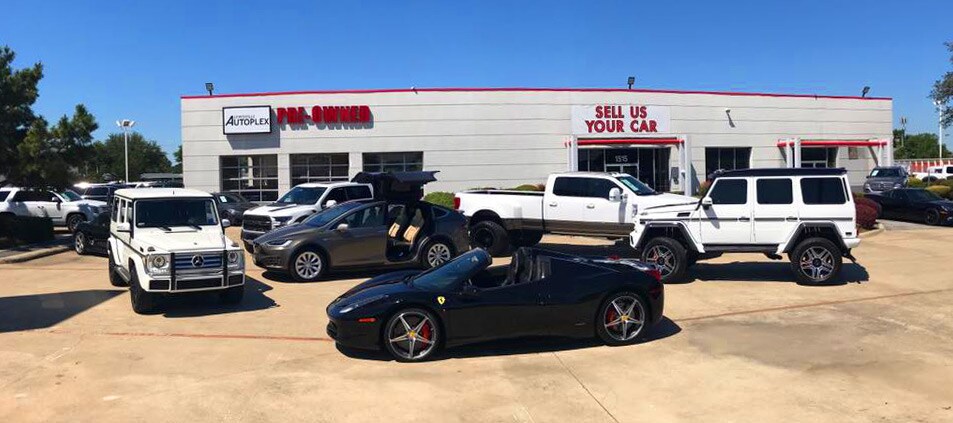 Buying Out Of State? Lewisville Autoplex Offers Affordable Vehicle Shipping
When you shop with Lewisville Autoplex, you are provided a wide range of opportunities. Not only with our amazing selection of high quality pre-owned vehicles, but with the option of having your newly purchased truck or car shipped anywhere in the Continental U.S to your destination of choice. It's easy and convenient because we do all the heavy lifting.
You may think of this option as unnecessary and expensive, it is however affordable and will save you time, as well as unwanted mileage on your new purchase. Here at Lewisville Autoplex, we are associated with a network of professional shipping companies across the country. Based on your location, we will find the ideal service for your vehicle's transportation. On top of that, we take care of the required paperwork and all the legwork while ensuring your vehicle transportation runs smoothly. All you do is provide us with the information, then wait for your new vehicle to arrive at your doorstep. It's that simple. You can sleep soundly while waiting, because our affiliated transport companies are all fully insured and reliable with reputable service. DO you have a car or truck you're willing to trade? No problem at all. We will have our hired transportation company pick up your trade right after your new vehicle is delivered.
We cater to all car enthusiasts nationwide and do everything in our power to satisfy our buyers. Our cars and trucks are professionally maintained and extremely unique to people who see their car or truck ownership as a lifestyle. It only makes sense to offer shipping across the country so that you can experience owning a one of a kind car in your home town. Our expert sales team is available to assist you in any questions you may have on our shipping process and rates. Feel free to call us at (888) 868.2208.
Buying in the Dallas-Fort Worth Area?
Lewisville Autoplex also offers free vehicle shipping to buyers in the DFW area. Learn more about our hassle-free local buying experience.