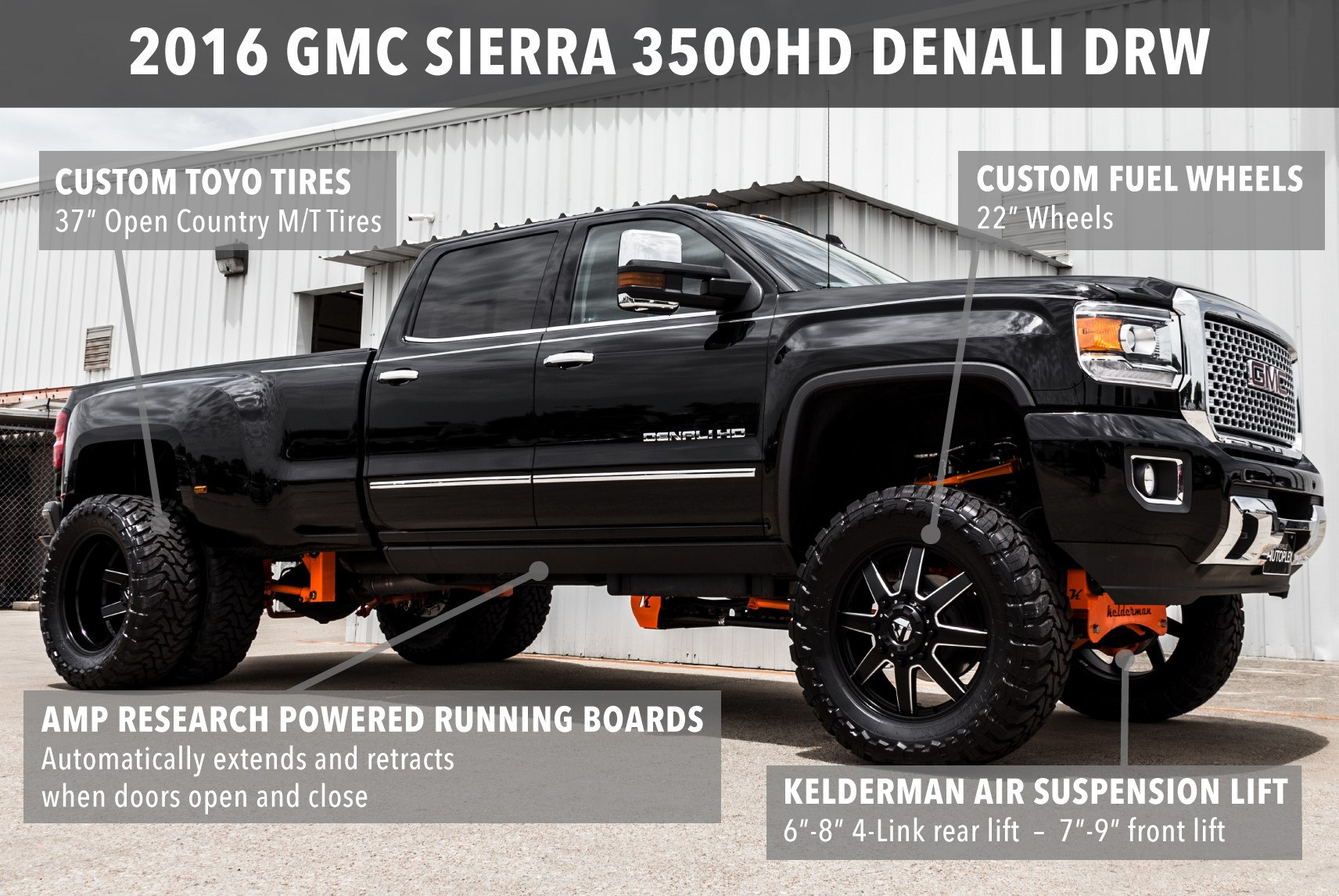 Add Support to your Rigorous Truck Work with a Custom Lifted Dually Pickup at Lewisville Autoplex Preowned
Here at Lewisville Autoplex Preowned, we recognize that not all truck work can be treated the same. With job requirements, towing and hauling weight differing, you may prefer some extra support for more stability with the load that you need to transport or trailer. And you will find that here in our massive inventory of lifted dually trucks, with designs that cater to this very type of situation.
How Lifted Dually Trucks Operate
Lifted dually trucks, including Ford, Ram and Chevrolet models, come with two dual rear wheels on both sides for some added security when you need to haul something exceptionally heavy. Whether it be a piece of trailer equipment, another vehicle or a heavy payload, you can increase the control that you operate with due to this wider wheel stance.
The reasons for this control? When you add additional wheels to both sides on the rear of your dually lifted truck, you decrease the impact that is made on an individual tire with this heavy requirement. It also adds reassurance in that if your tire ever were to be damaged, you have another tire that will work well enough to bring you to a stop and address the issue. With additional wheel support, you will even notice an increase in braking performance as you bring your truck to a stop during a drive.
Dually Lifted Pickup Truck Inventory and Options
With towing packages and a number of options, you can discover a dually lifted pickup truck that is right for you here at Lewisville Autoplex Preowned. Give us a call to learn more about the available pre-owned trucks that we have available and stop over when you get a chance.