Introducing the Jeep Wrangler JL
When it comes to finding a vehicle that's up to handling a challenge, the Jeep Wrangler JL is up to the task. And in 2018, everything about this vehicle is all-new. With multiple trim levels, available technology, and more - the Jeep Wrangler JL is ready to take on the task at hand. Visit Lewisville Autoplex and experience what the Jeep Wrangler JL can do for you.
Experience the Jeep Wrangler JL
The Jeep Wrangler JL is the quintessential Jeep. For many years it's been transporting America around town and on trails. That legacy is continued with some updates that add to the overall experience of the Jeep Wrangler JL. With multiple engine options you can get the most out of your Jeep Wrangler JL. Whether you opt for the standard 3.6-liter V6 that can generate up to 285 horsepower, or go for another option - you'll be please from what you get out of the Jeep Wrangler JL. Paired with an automatic, or classic six-speed manual transmission, your Jeep Wrangler JL will be ready for an adventure.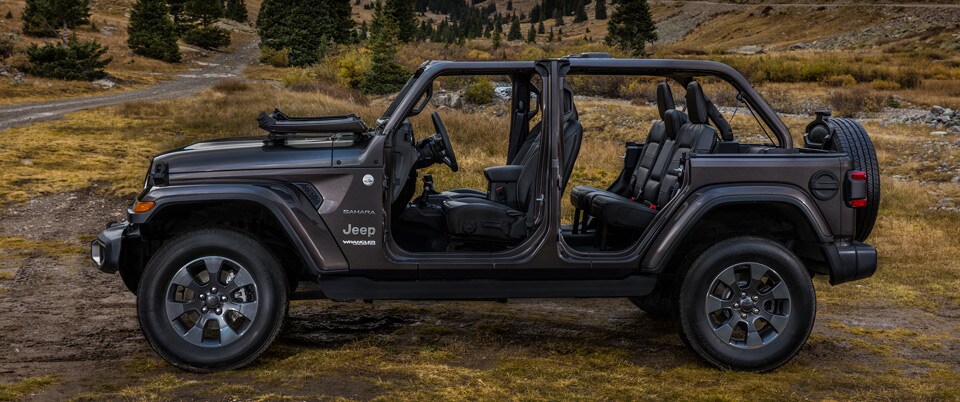 Each trim level comes standard with a part-time four wheel drive system, but Jeep Wrangler JL Sahara models have available full time all wheel drive. With options like Rock-Trac your Jeep Wrangler JL will be ready to hit the trails or the road. On top of off-road capabilities, the Jeep Wrangler JL's features an infotainment to help you stay connected while you're on the road.
Visit Lewisville Autoplex Today In The Dallas, TX Area
If you're on the market for a vehicle that can handle some serious off-roading, look no further than the Jeep Wrangler JL. With this vehicle you're getting access to Jeep's long and rich history as one of America's best automotive manufactures. Better yet, at Lewisville Autoplex, you can get your Jeep Wrangler customized with lift kits and more from our professional technicians.