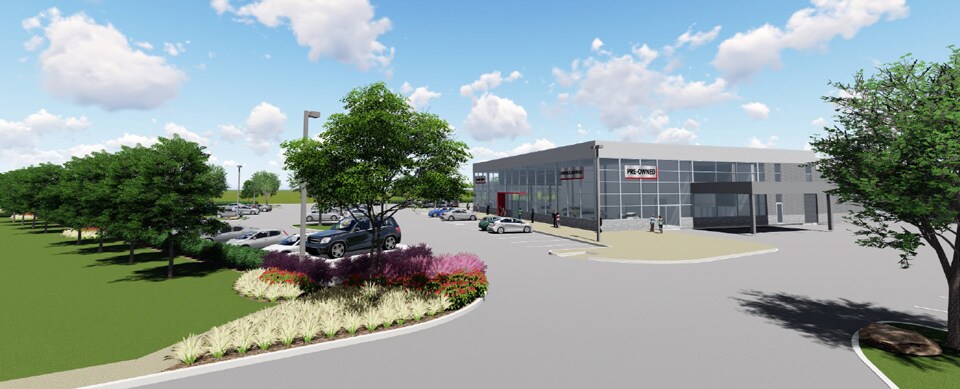 Rendering of our new Lewisville Autoplex Pre-Owned facility.
Same Great Service, Bigger and Better Location
At  Lewisville Autoplex Preowned in Lewisville, TX, we want you to know that even though we are under construction, we are still operating just down the street at Lewisville Mitsubishi, located at 1651 S Stemmons Fwy Lewisville, TX 75067. All of our operations are continuing, offering custom trucks, exotics, and everything else that we offer, just in a new location. We are building a bigger and better pre-owned facility at our normal location!
We encourage you to visit our temporary location and see what we have to offer you. Our main dealership is scheduled to be finished in August 2018!
Temporary Location: Lewisville Mitsubishi - 1651 S Stemmons Fwy, Lewisville, TX 75067